Memories of "POP"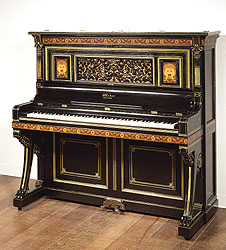 I remember when we would all gather with Pop around the piano and he would play songs like "Yes, We have no Banana's" and we would all sing along. What were the other favorite songs that he played? This was around 1948 to 1953 for me.
Click on the songs below and listen to the 'old days' when Pop was playing piano.
Yes, We Have No Banana's Five Foot Two
I'm Looking Over a Four Leaf Clover The Band Played On
The Darktown Strutter's Ball The Sidewalks Of NY
Don't Fence me In Good Night Irene
I Want A Girl Just Like the Girl that Married Dear Old Dad Oh You Beautiful Doll
It's 3 O'clock In The Morning Let Me Call You Sweetheart
I Wonder Who's Kissing Her Now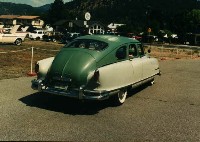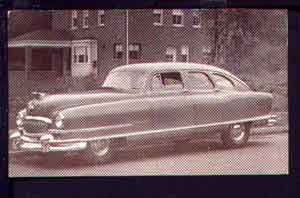 Being the 10th child, I only remember his last car. That was a 1951 Nash Ambassador. It was solid green. It seems like we used to fit the whole family in there at once, Mom and Dad and all 14 children. Is that possible? Since I was small, I got to sit on someone's lap, lucky me...
Other cars:
1947 Nash Ambassador - tan colored
1942 Chevy - Green
His 1st car may have been a used Cadillac Lasalle convertible - Black.
Pop smoked 'El Producto" cigars and the car always smelled cigar smoke. I liked the cigar rings that he would give me.
I always enjoyed the fishing and picnic's on the river entering into Lake Arrowhead. Mom always made ground 'baloney and pickle' and "egg and olive" sandwiches.
Pop and Ben Robair would go out in the boat and fish and Mom would feed us and watch us while we played along the riverbank and nearby woods. That was 'lots of fun for us kids'.
John
Pop's School History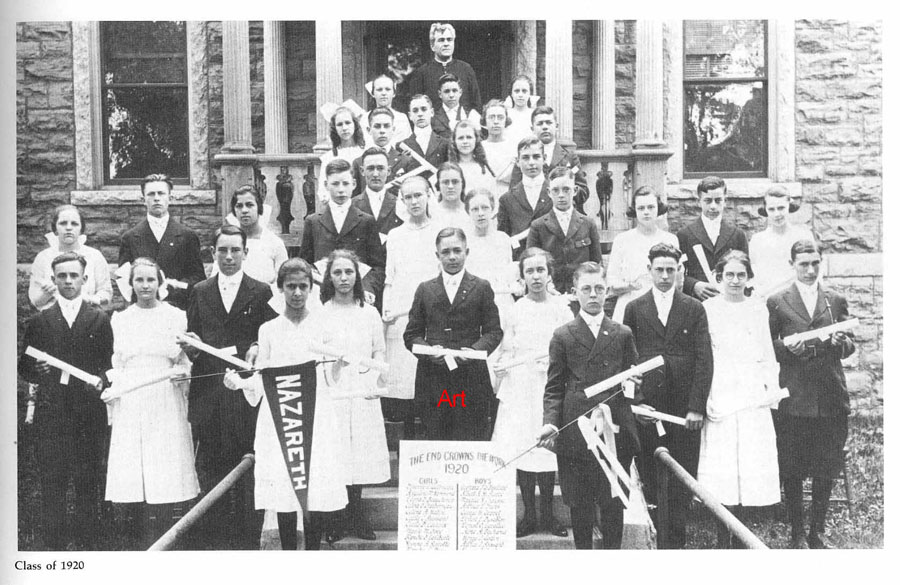 Here is Dad in the center, was he a high achiever? Rev. Proulx in background.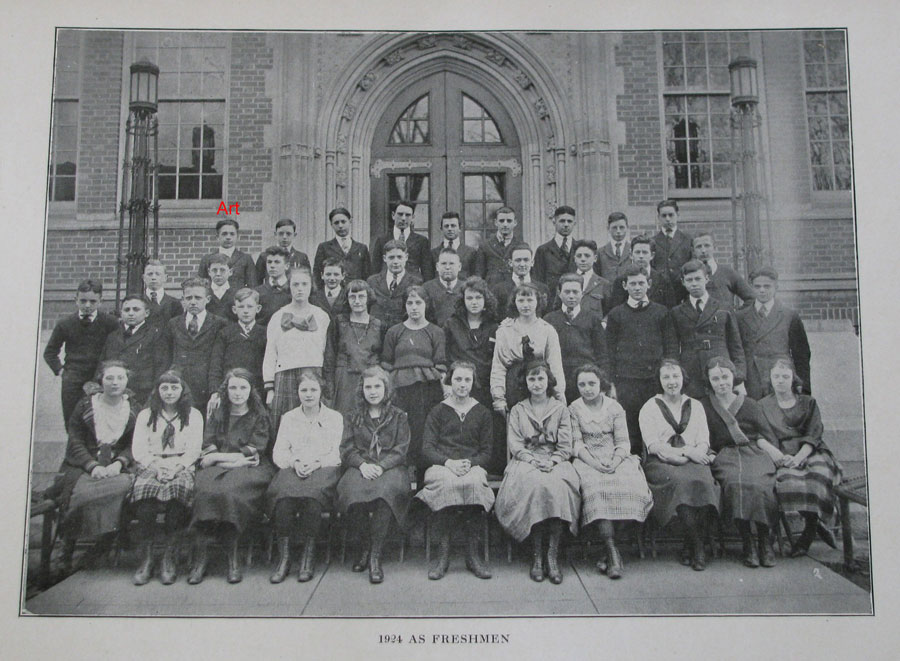 His First year at Cathedral High School on Pearl Street in Burlington, VT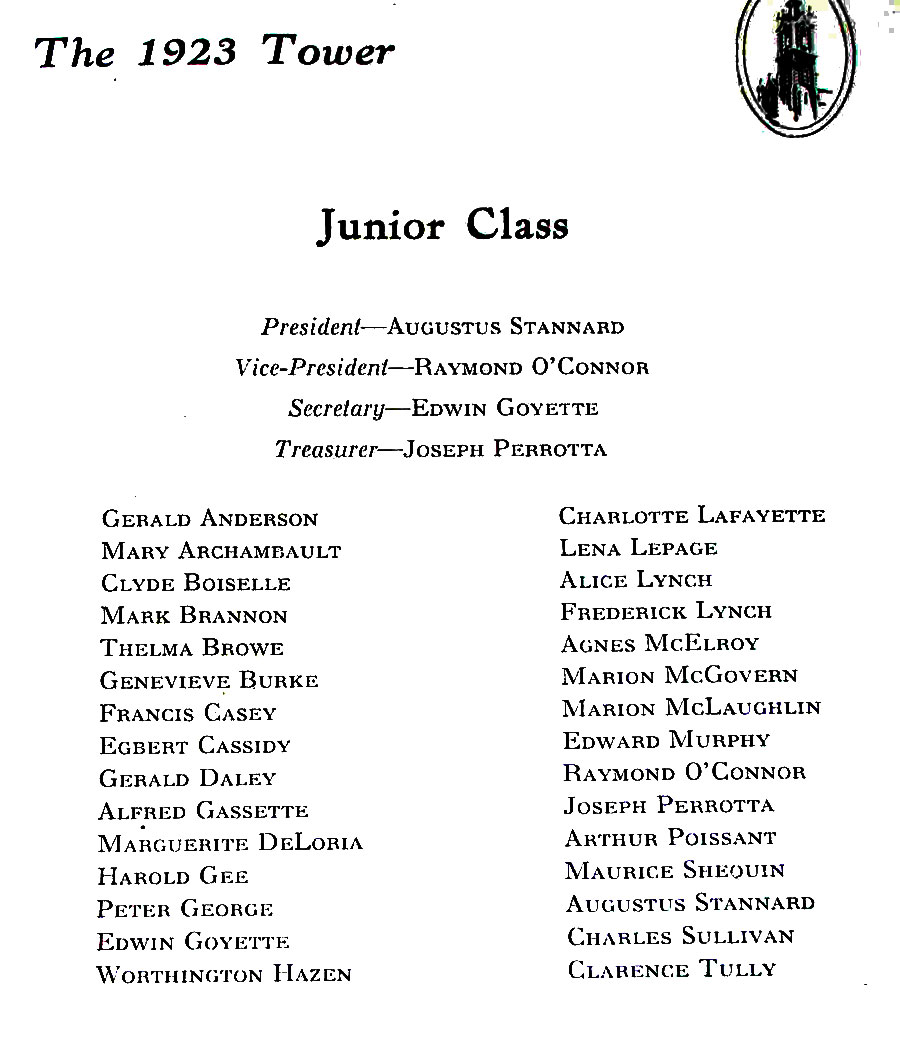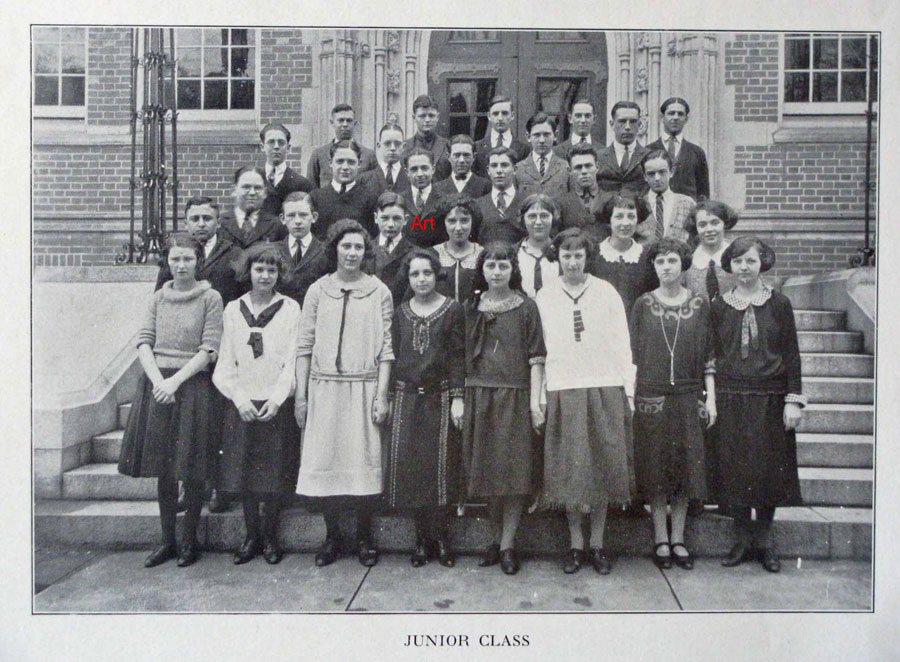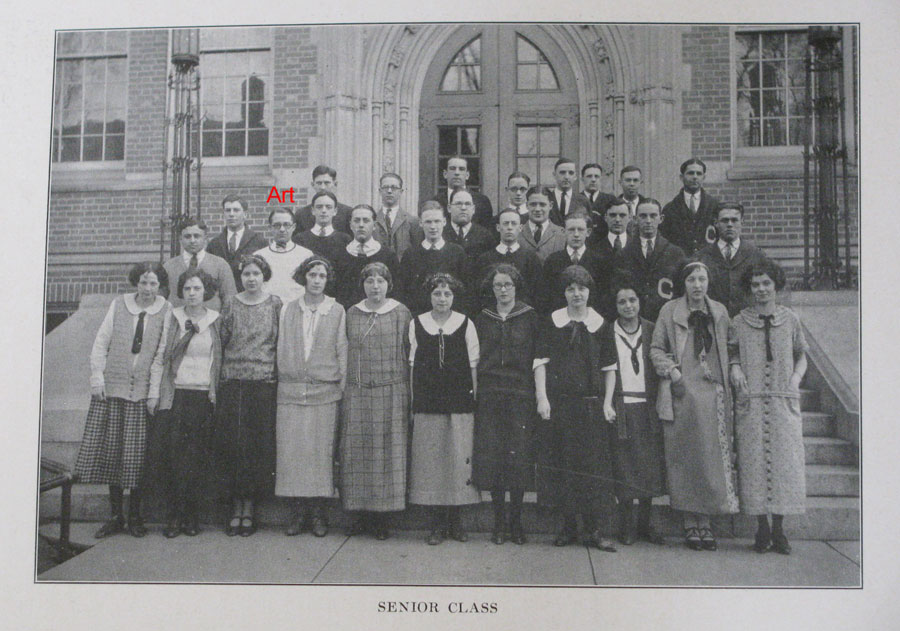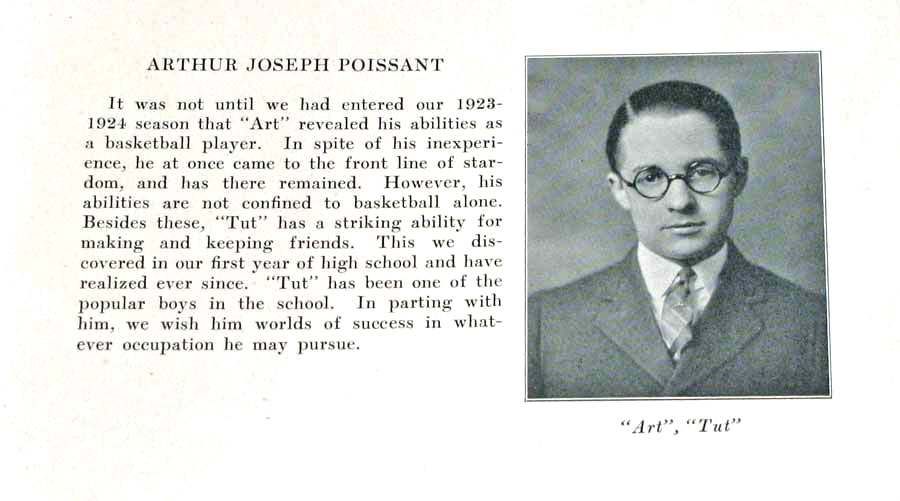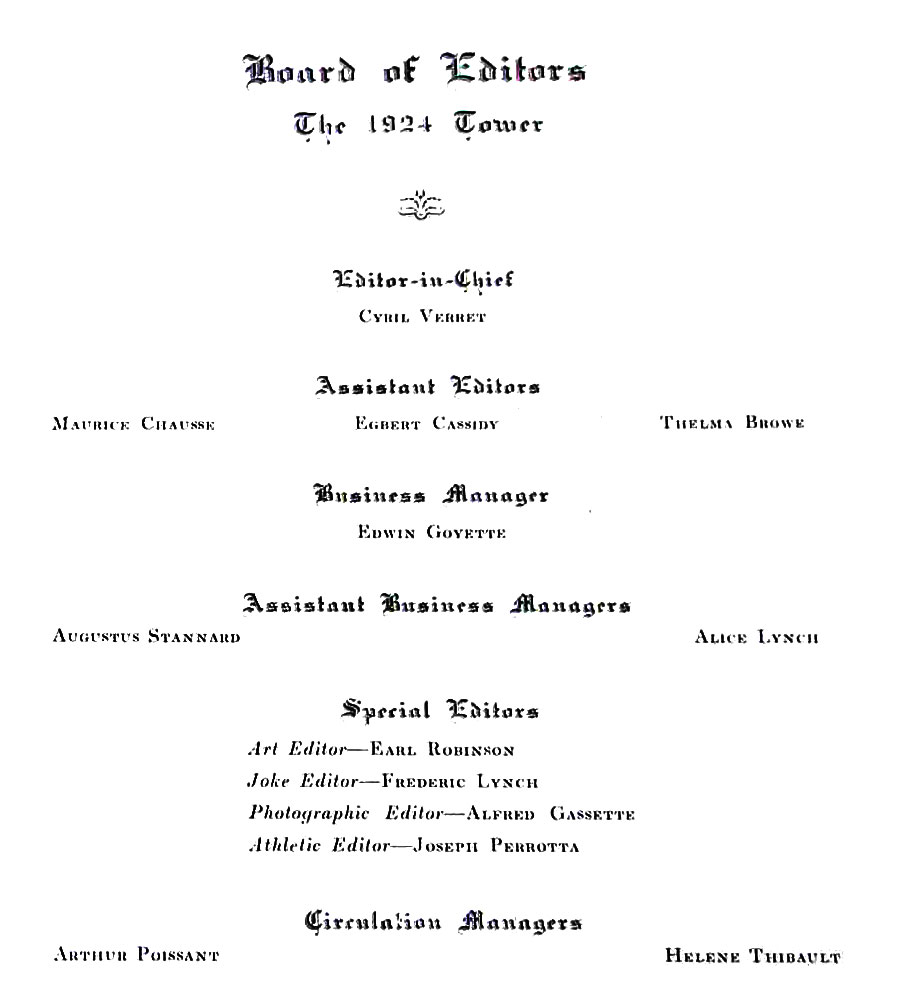 Dad was on the 1924 Tower Board of Editors as a Circulation Manager.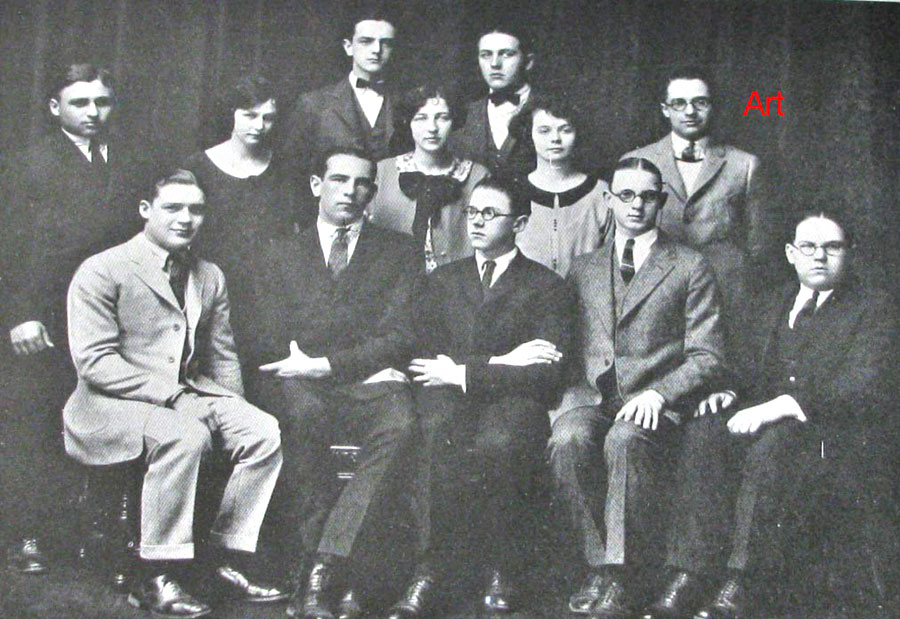 The 1924 Board of Editors

Cathedral High School and the Cathedral of the Immaculate Conception 1924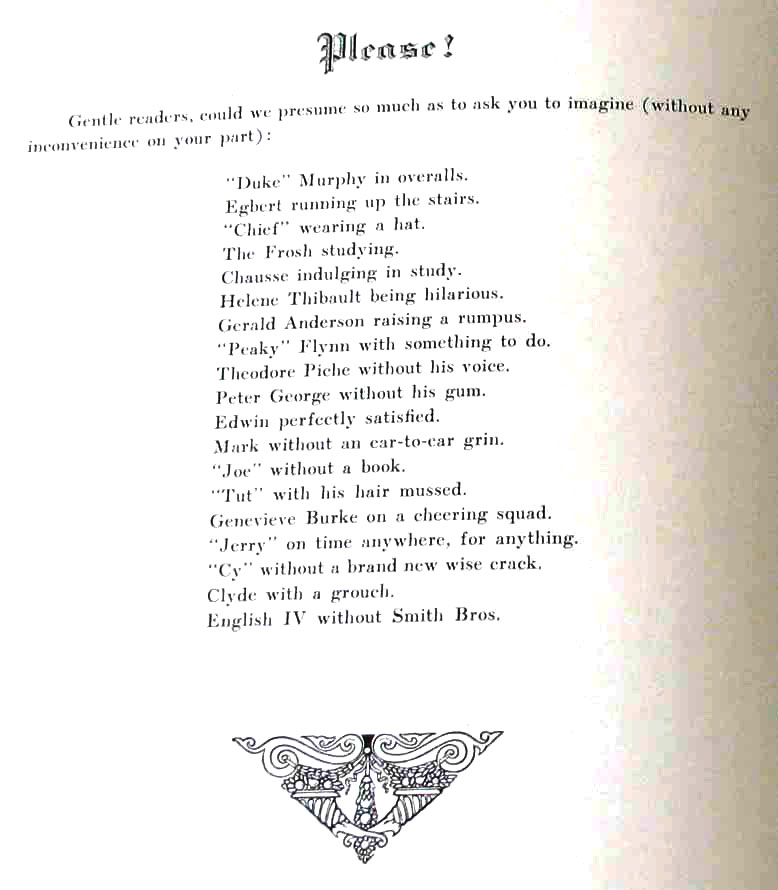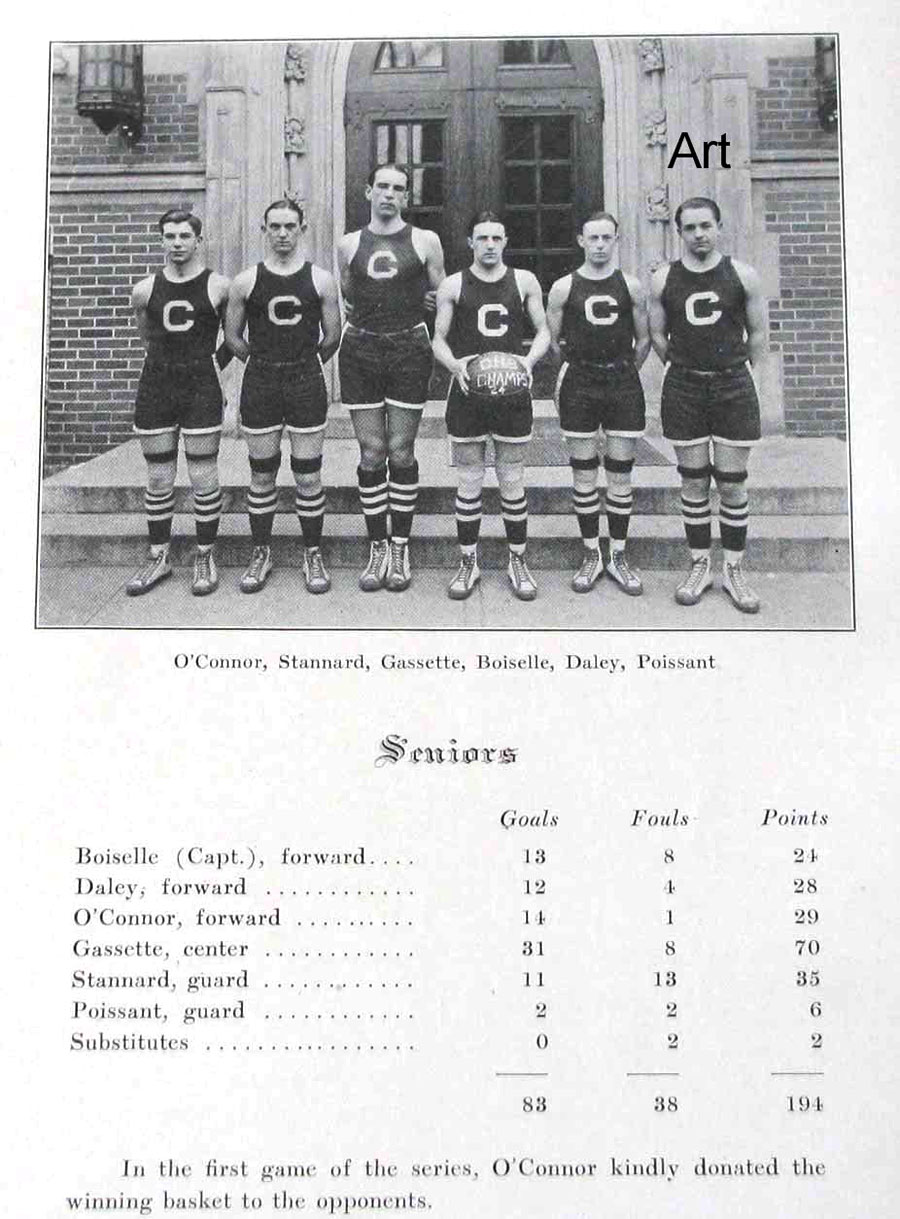 The Statistics tell the story!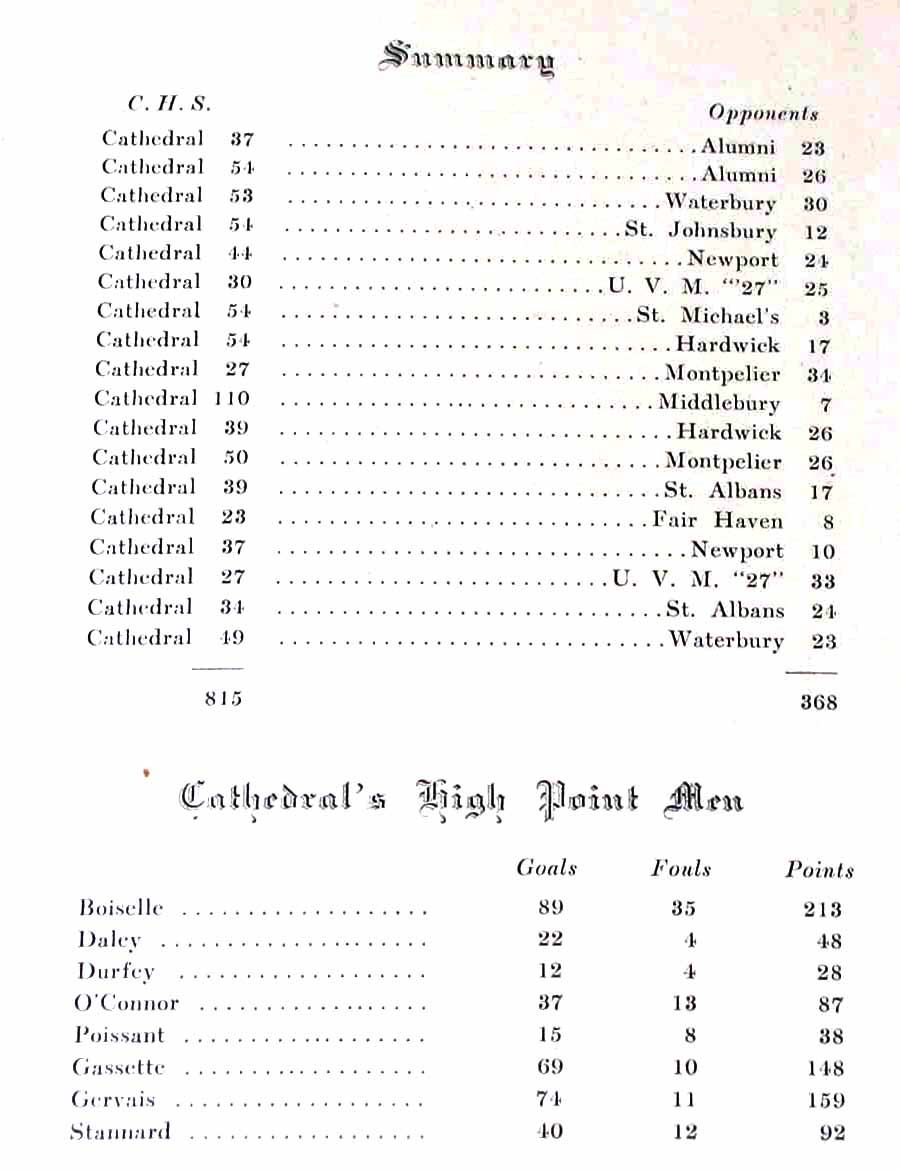 CHS Basketball History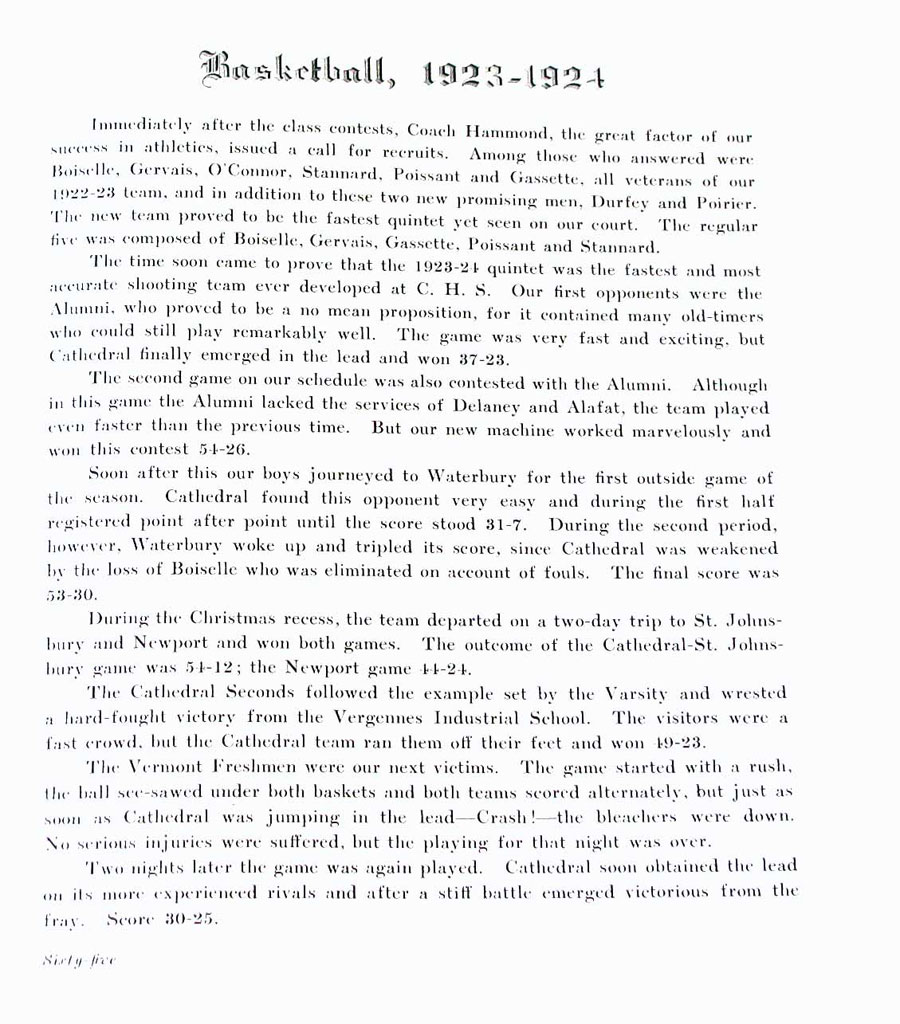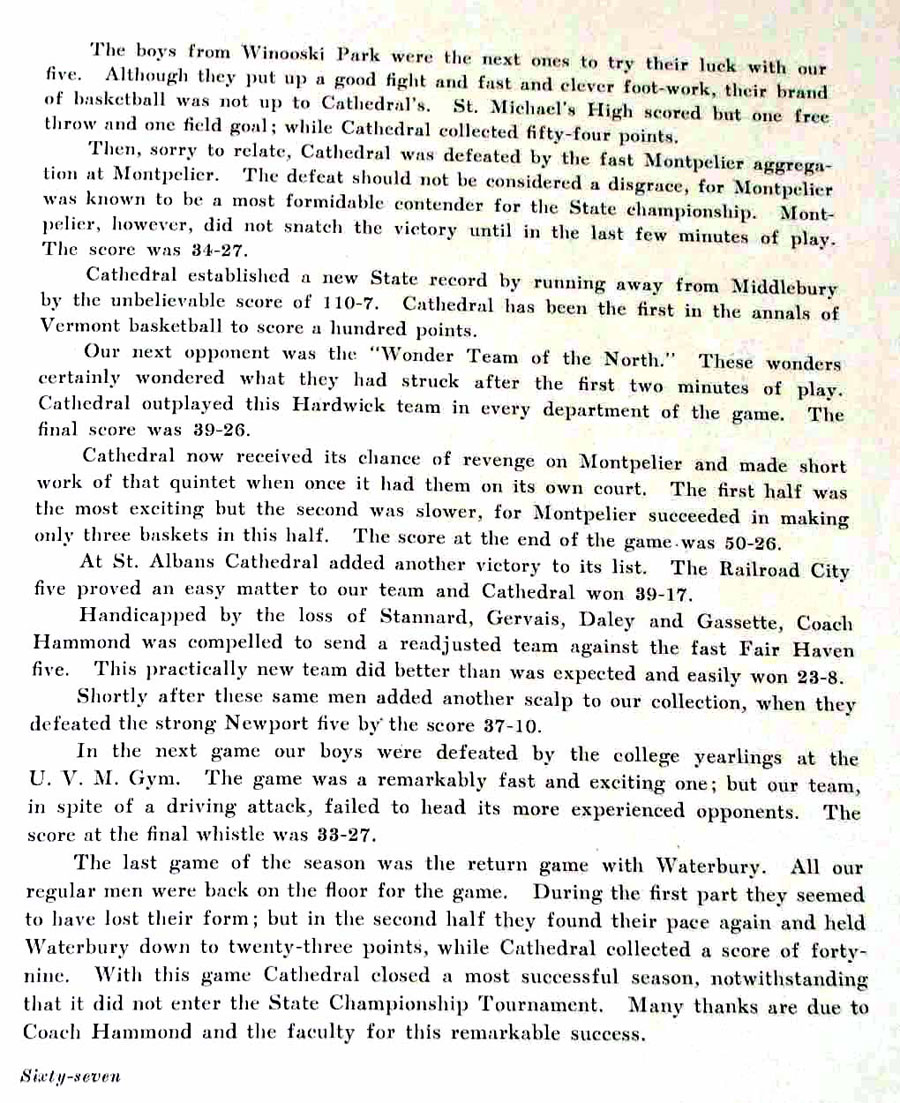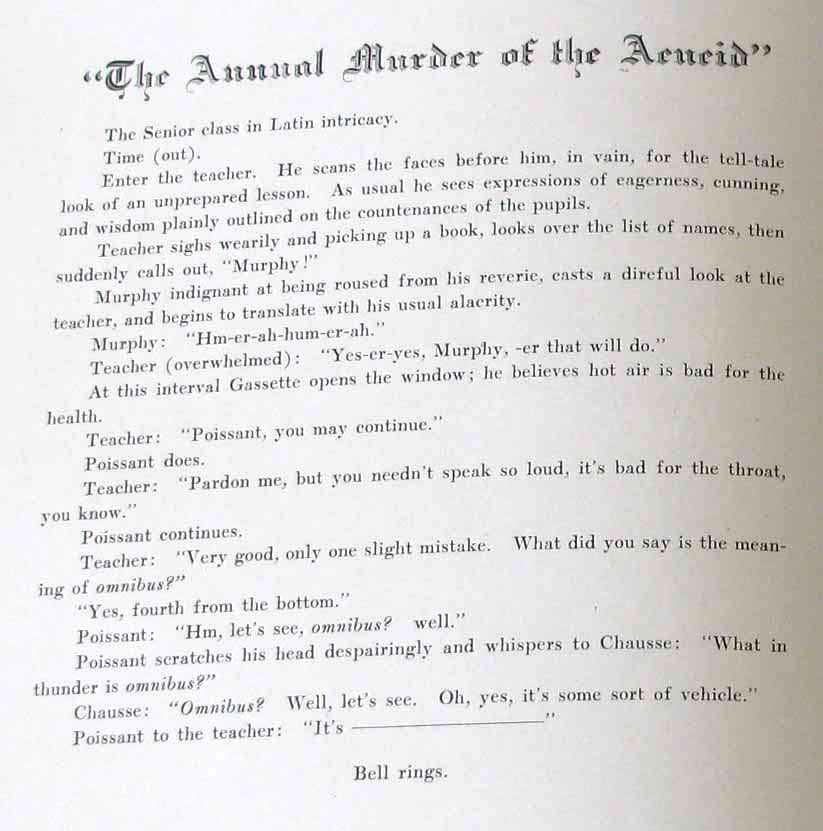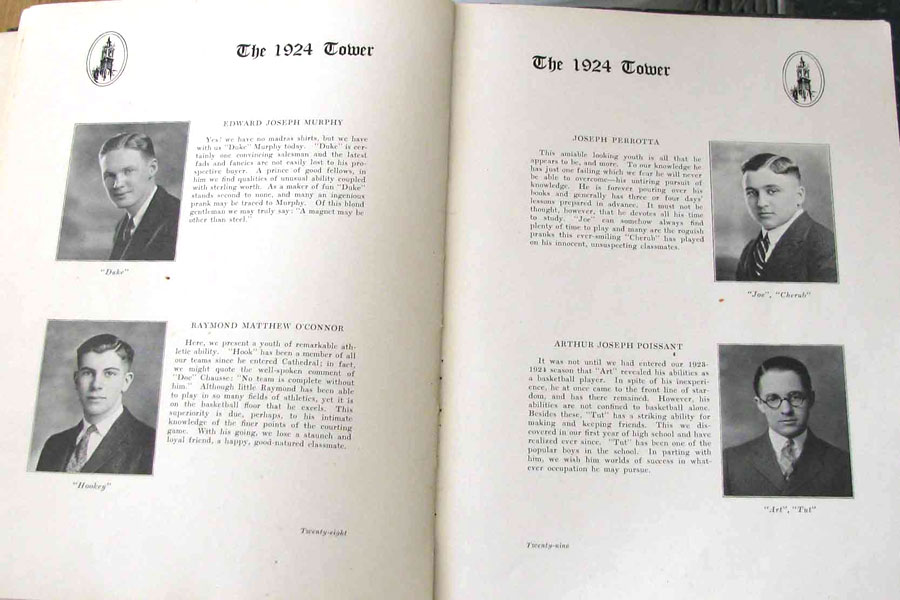 Here is a typical page with 4 Seniors featured.
I was surprised to see that E. J. Murphy was in Dad's class.
Pop died in 1953 and in 1956-1957 I worked for E. J. at Burlington News on the west side of Battery street.
All those buildings on the west side have been replaced with the Espanade walk.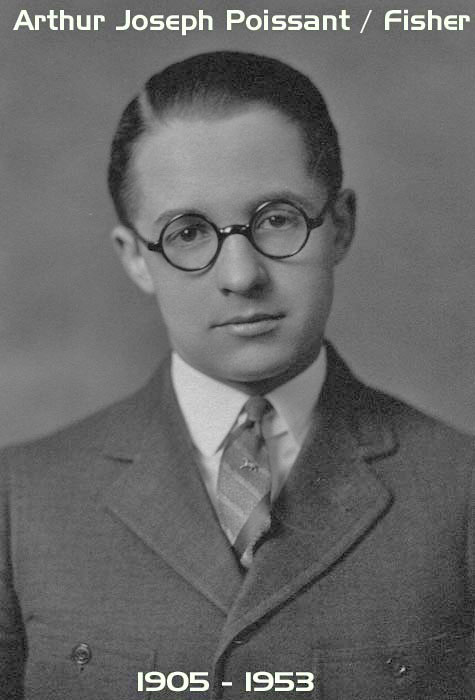 1924 Graduation from Cathedral High School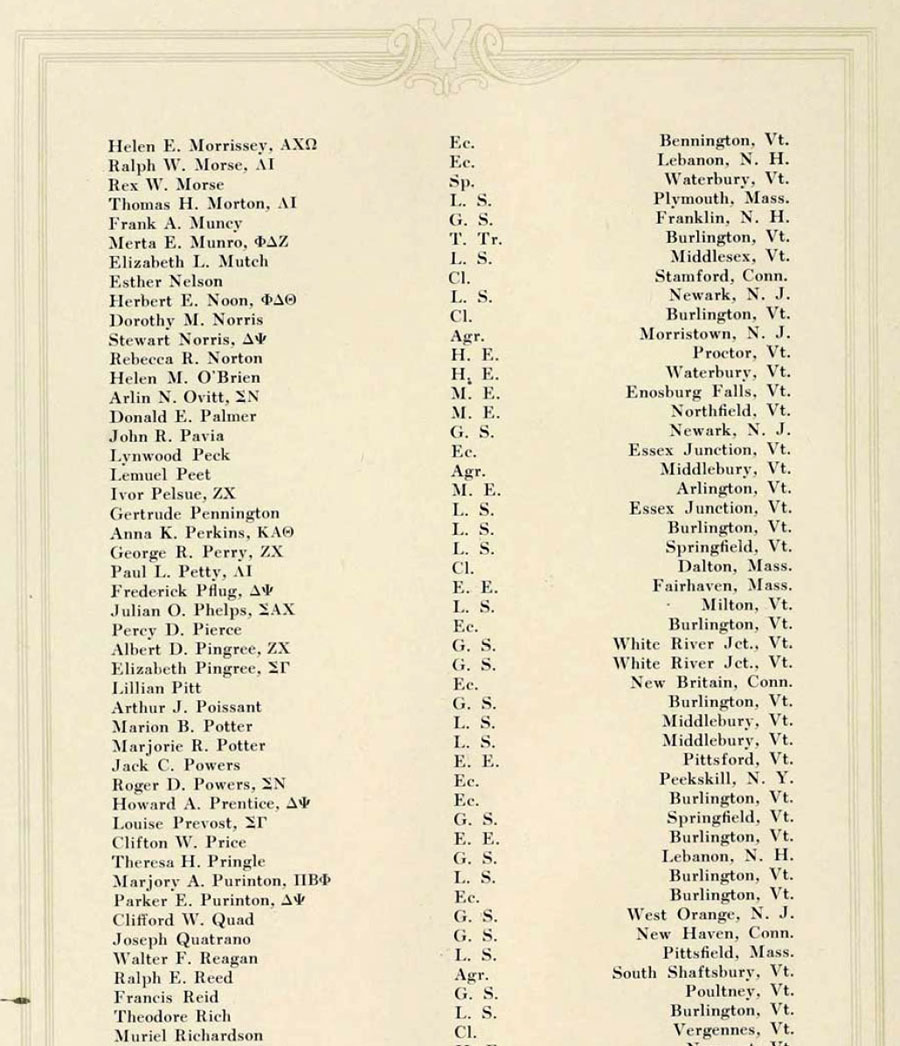 As you can see above, Pop was in the 1924-25 Freshman Class at UVM,
and he was on a General Science Course and did not belong to any Greek fraternities.
You may recognize some of his classmates at UVM:
Edwin Goyette, Raymond Lavallee (dentist) Sid Mazel and George Valade.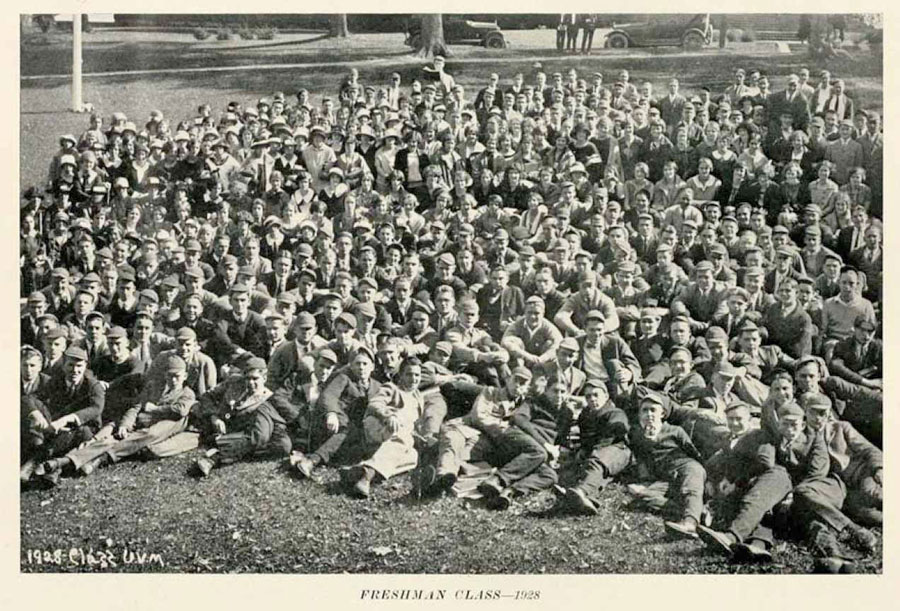 Here is his freshman Class Photo, can you pic him out?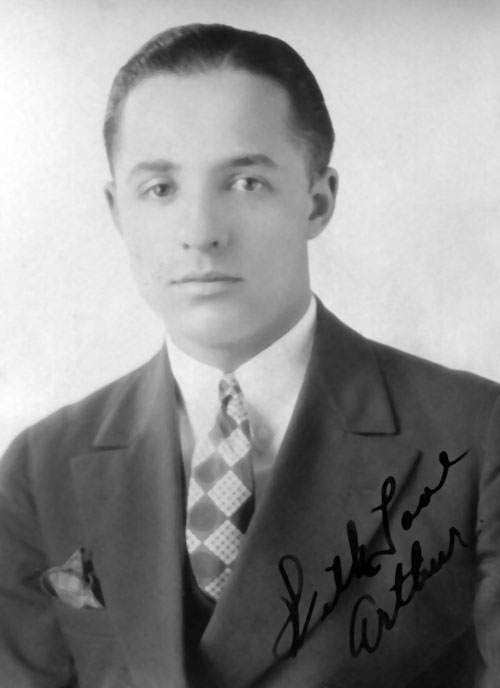 This must be 1927 or 1928 before the wedding.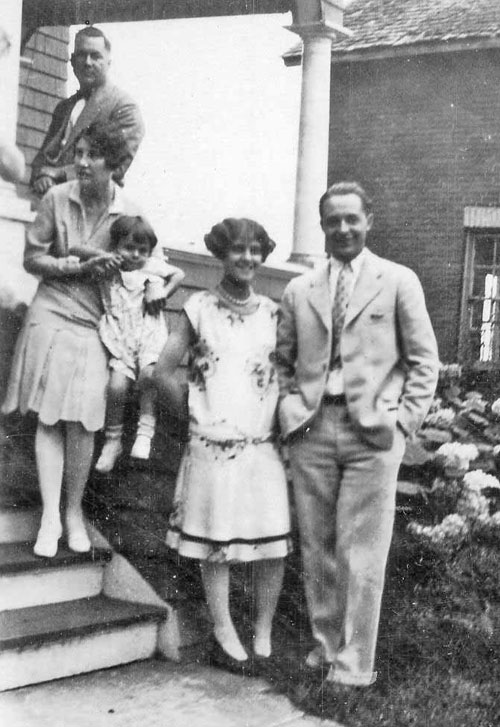 Mom & Dad around 1928 in Winooski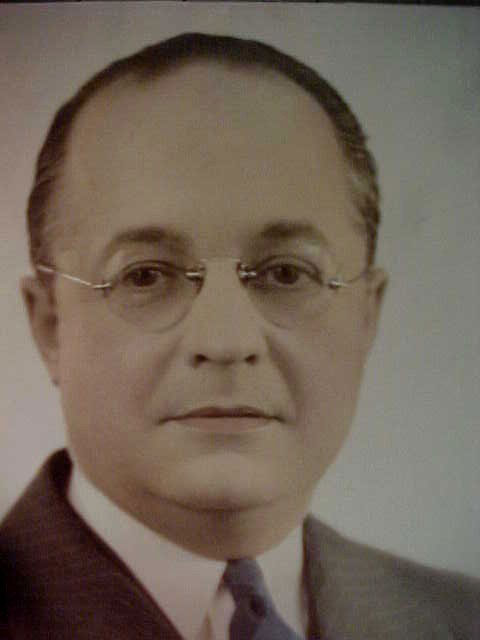 About 1950