My U.S. Navy Tour was from 1958 to 1962. I was in VP-10 which was an Anti-Submarine Squadron which was Home Based in Brunswick, Maine.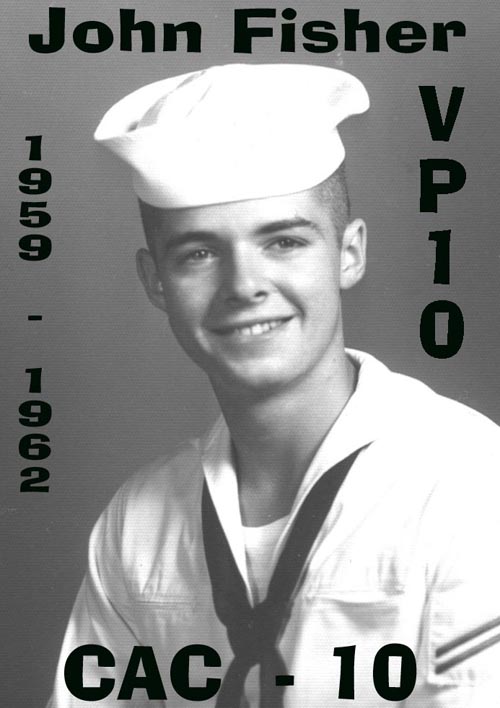 Right out of Boot Camp and in AT School in Memphis, TN in 1959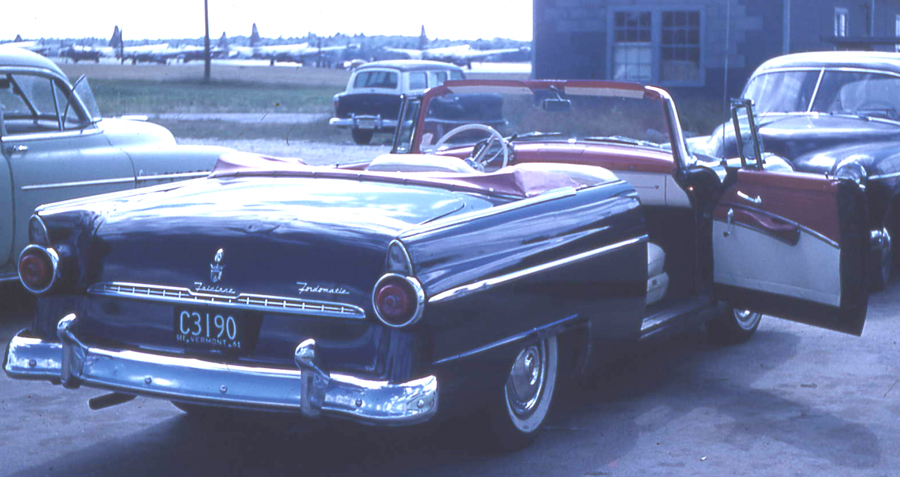 My first car at US Naval Air Station in Brunswick, Maine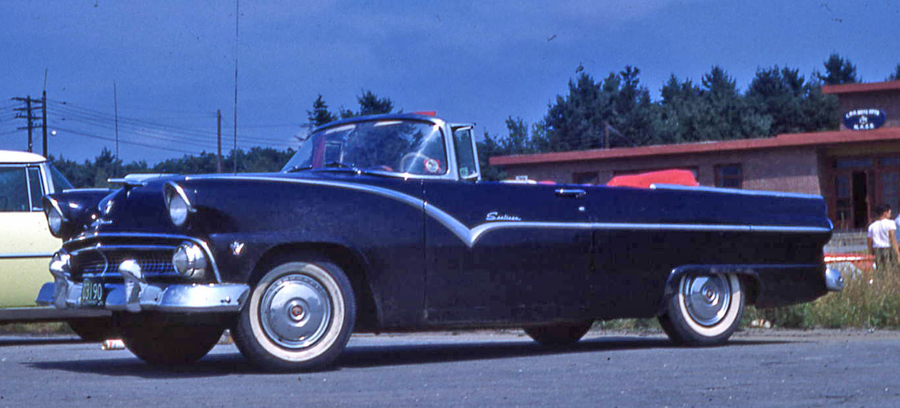 1955 Ford Sunliner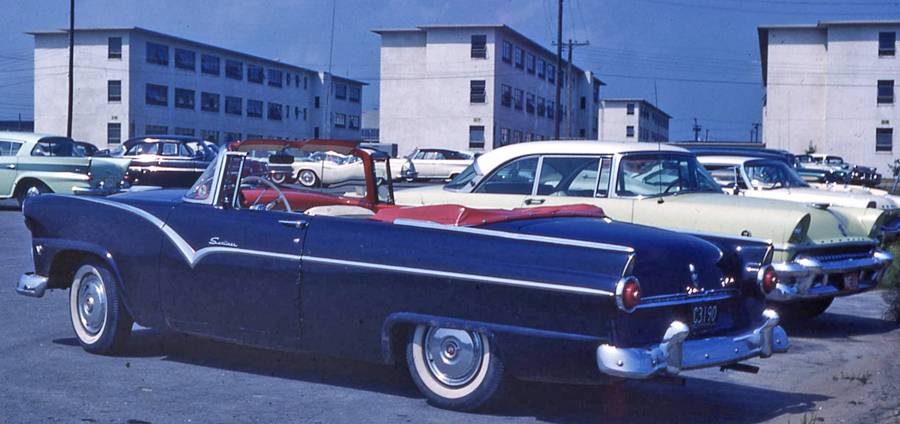 I bought the car in 1960 for $700 and I Loved this Car!!!
But, It rusted away in Vermont very quickly and was sold in 1963
At the 2002 VP-10 Reunion in Maine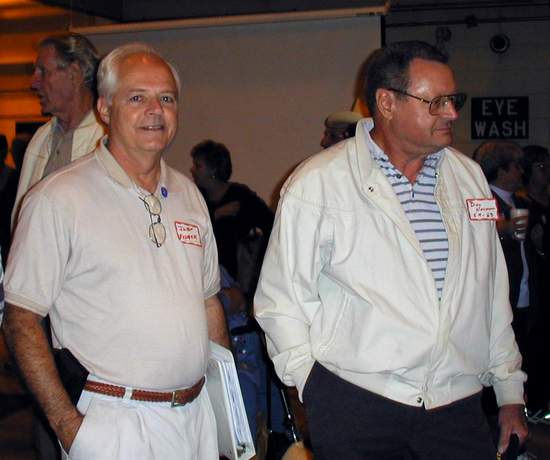 Dan Neumann and I, and Dan Adcock behind me.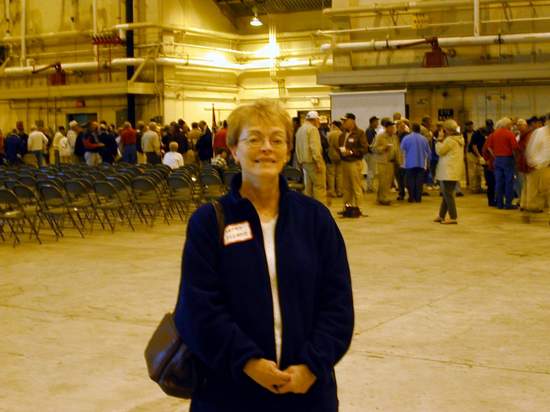 Kathy, after the Navy Briefings in Hanger 5
Click here to play "Anchors Aweigh"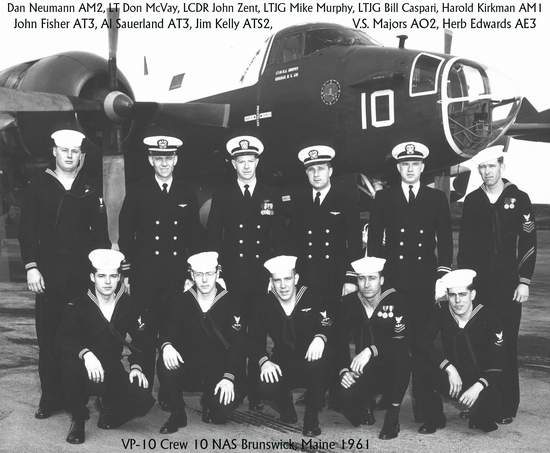 I was an Aviation Electronics Technician and specialized in Radar (ATR). My Navy Boot Camp was in Great Lakes, IL; then Aviation fundamentals, math and physics in Norman Oklahoma; and then one year of studies in aviation electronics in Memphis TN.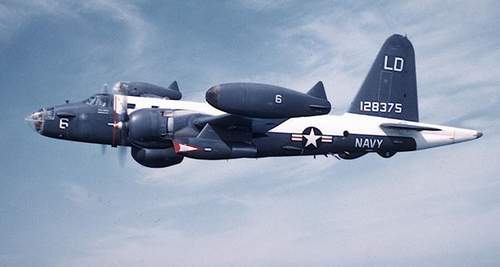 Major 5 month tours were Rota, Spain; Keflavik, Iceland and Argentia, Newfoundland.
I was an Air Crewman and at first I flew as radio operator using morse code; then I was Radar Operator and later was Julie/Jezebel anti-submarine operator. Typical flights lasted about 12 hours; 2-3 hours to get "on station" and then about 6 hours 'on station' sometimes flying at 200 feet off the water when attempting to pinpoint a submarine, or photographing a Russian Trawler Ship loaded with electronics capability.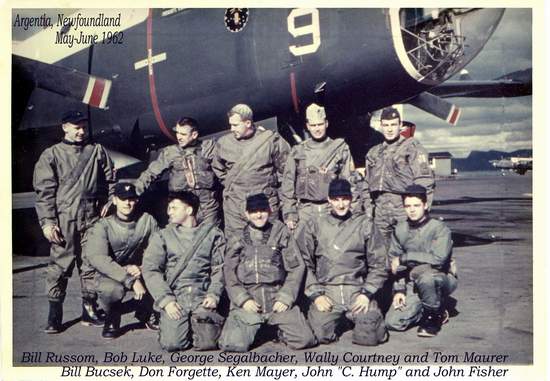 U.S. Minor Tours were Key West, Porto Rico, Norfolk, Quonset Point for Anti-Submarine training and special education on Anti-Submarine Electronics and Tactics.
Caricature of our Combat Air Crew by Bob Erdos
Ports visited were, Oslo, Bodo, Stavanger and Andoya Norway; Copenhagen and Aalborg, Denmark; London England; Prestwick and Ayre Scotland; Frankfort Germany; Gibraltar; Athens and Elefsis Greece; Cadiz, Madrid, Seville and Jerez de la Frontera Spain; Lisbon, Portugal; Thule and Sondes Tromfiord Greenland; Goose Bay Labrador; and Lajes, in the Canary Islands.
VPNAVY Website - VP-10 Master Page
There are 8 major VP-10 pages, and you will find me in 6 of them due to the fact that I have been a contributor of Aircraft pictures, Air Crew pictures, Shipmate info, Patches, and a Memorial to a crew we lost off the coast of Virginia Nov 9, 1961.
P2V in the Mid-Atlantic Air Museum
My Plane is now at Evergreen in Pinal, AZ and is used as a Fire Bomber
Its very sad looking now - but still around
My LD-10 aircraft has been retired in 2018
P2V Websites
Virtual Aircraft Museum - The Worlds Aircraft P2V Neptune